Nurse Staffing Agency, NurseRegistry, Details What Concierge Nursing Is
June 02, 2023 at 16:03
Nurse staffing agency, NurseRegistry, recently published an article that discusses what a concierge nurse is. Concierge nursing is a nursing practice where a registered nurse (RN) provides personalized, comprehensive health care to patients in a private setting, such as their homes. While traditional nursing is often limited to healthcare settings such as hospitals or clinics, concierge nursing is considered a mobile nursing service that can be provided in the patient's home or anywhere else that is comfortable and convenient for them. This saves patients the burden of traveling to a medical center to get healthcare from a registered professional, which can be a challenge for many people. Like concierge nursing care, NurseRegistrying offers nurse staffing services that provide personalized healthcare services to individuals and families through in home nurses and nurse staffing for facilities and medical centers.
"We understand that everyone's healthcare needs are different," said Melissa Fischer, LVN, CEO of NurseRegistry. "That's why we offer a personalized approach to healthcare. We work with each client to develop a plan that meets their specific needs, and we're always available to answer questions and provide support."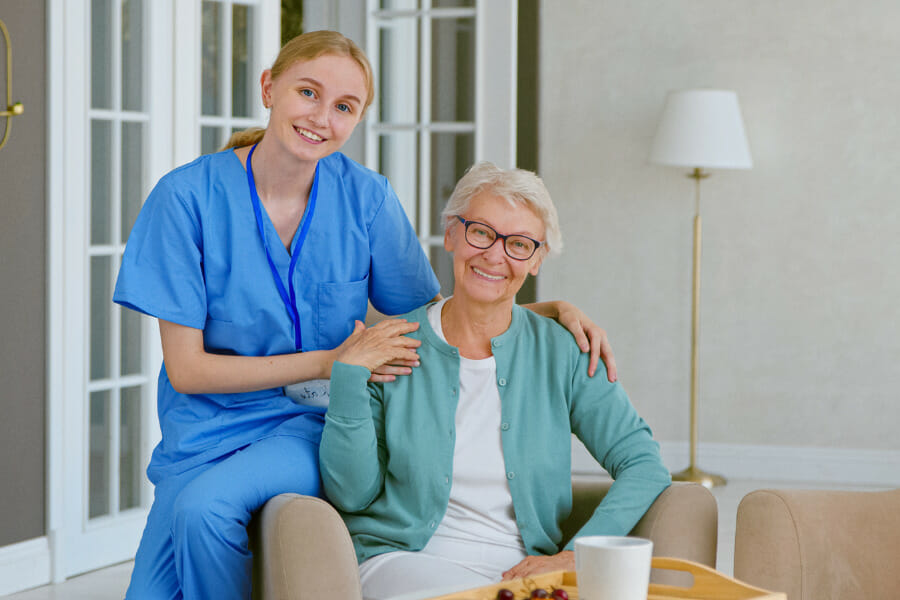 Most concierge nurses operate as individual practices, so they can provide high-quality healthcare services to patients in the comfort of the patient's home or other preferred locations. These nurses are highly trained professionals with the skills and expertise to serve the unique needs of each individual patient, which can vary widely from one person to the next. Concierge nurses can provide a wide range of services, including medication management, wound care, IV infusions, medical escorts, palliative care, and more. Because they practice independently, concierge nurses are not employed by any agency, hospital, or physician, which leaves them free to offer the flexible and personalized care their clients need in a variety of locations, including their own homes.
Patients with complex conditions that require specialized care and attention are likely to benefit from the services of concierge nurses. Whether they are recovering from surgery or have chronic conditions that require ongoing care, the in-home treatment provided by concierge nurses can often elevate the patients' quality of life.
Concierge nurses can also provide assistance with medical travel, including arranging transportation, coordinating medical appointments, and providing medical care during the trip. They work closely with their clients to ensure that their medical needs are met, even if the client is away from their home.
One of the key benefits of working with a concierge nurse is the personalized attention and care that they provide. Unlike traditional healthcare settings, concierge nurses have the time and flexibility to focus on the individual needs of their clients. This allows them to provide a higher level of support and care to clients, and to develop a deeper understanding of their client's medical condition, needs, and preferences.
Concierge nursing services can provide peace of mind, convenience, and peace of mind to clients and their families. If you are interested in learning more about concierge nursing services, you can contact a local concierge nurse or nursing agency. Patients who hire a private in-home nurse from NurseRegistry can have all the benefits of a concierge nurse without the hassle of needing to research, find, contact, and review each independently operating nurse on their own. NurseRegistry has all the safeguards in place so users can have peace of mind that the private nurse in their home is licensed, qualified, and trustworthy.
Anyone interested in learning more about NurseRegistry can visit their website.
###
For more information about NurseRegistry - Palo Alto, contact the company here:

NurseRegistry - Palo Alto
Katarina Livaskani
(650) 462-1001
marketing@nurseregistry.com
125 University Ave Suite 260, Palo Alto, CA 94301