D.I. Auto Care: The Importance Of Cigarette Smoke Smell Removal
May 14, 2023 at 19:00
Phoenix, Arizona -
Phoenix, Arizona based D.I. Auto Care is reaching out to the local community to explain the importance of removing cigarette smoke smell from cars. D.I. Auto Care provides high quality and affordable mobile auto detailing services — including cigarette smoke smell removal and more — for the residents of Phoenix and the surrounding communities.
As D.I. Auto Care explains, lingering cigarette smoke is problematic in many ways. Not only does it offend the senses, it can also be very dangerous to an individual's health. Also known as thirdhand smoke, cigarette smoke that clings to clothing, skin, hair, and the environment contains active chemical substances which have been linked to multiple health issues.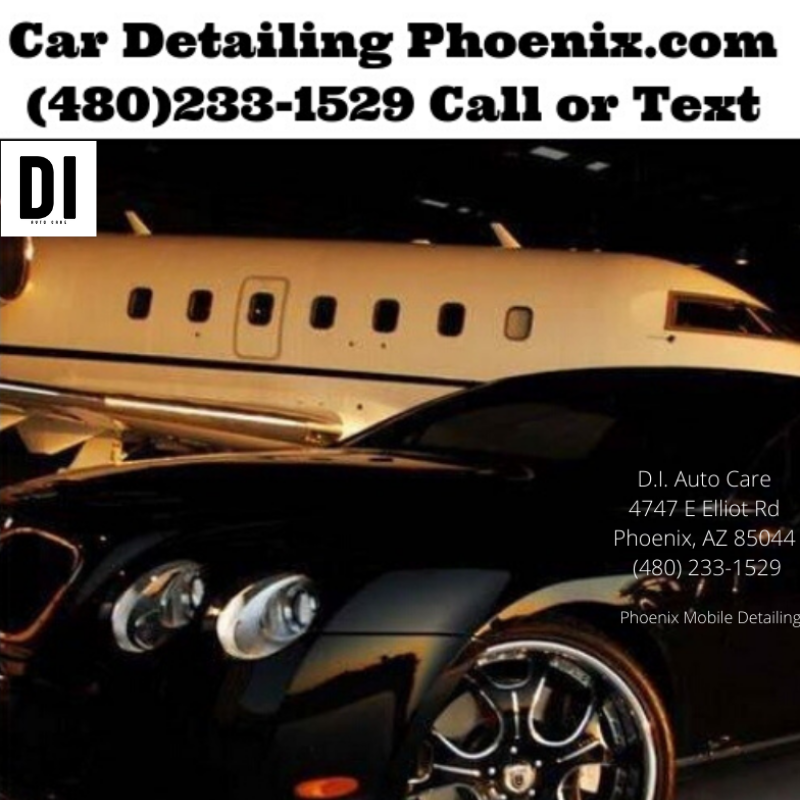 Smokers often get used to the smell and do not realize how strong the odor of cigarette smoke can be. While the best way to eliminate the lingering odor of cigarette smoke is to stop smoking, there are many situations where there would be a need to clean and remove stubborn cigarette smoke from an environment. People who have stopped smoking recently and want to remove all traces of smoking from their car (or non-smokers who have bought a car whose previous owner was a smoker) will obviously want to ensure that their vehicle is clean.
The company explains that there are a few methods through which people can remove cigarette smell from their car. For anyone still smoking, one of the easiest methods to follow is to only smoke with the windows open. Additionally, it can also help to wash the inside of the windshield after each cigarette and working to ensure that there are no cigarette butts left in the car after smoking. While it will not fully remove the smells, it can also be helpful to have an odor eliminator, such as an air freshener, which can counteract the bad smells and make the interior of the vehicle smell good.
Both smokers and non-smokers who want to go further to eliminate the smell of lingering cigarette smoke can take extra steps to do so, such as washing car seats and carpets with a solution of bleach and water, hydrogen peroxide and water, or white vinegar and water at least once a week, hosing down rubber mats with detergent and keeping open containers of charcoal in the car. While all of these steps can help prevent and remove cigarette smoke smell, one of the surefire ways to ensure that it is permanently removed is to hire a car detailing service.
D.I. Auto Care's foul odor removal services are comprehensive and use cutting-edge technology to sanitize car interiors and remove all odors, including cigarette smoke and other sources. The company's comprehensive indoor detailing and cleaning involves using anti-microbial and odor-sanitization solutions to purify the interior of the vehicle fully. D.I. Auto Care will clean all of the vinyl, leather, and fabric inside the car as well, ensuring that there is no trace of carcinogens left inside at all. The company assures that their customers will enjoy purer and healthier air inside their vehicles after the treatment.
Their excellent services have earned them praise from everyone they have helped. In a Google review, Hunter writes, "Bought a used car with stains. Light interior, so I myself even added more. I honestly thought it was useless to even try the detailing, but Paul came out and made my car look brand new! So happy it's in pristine condition now. I don't dread getting inside. Should have done this a long time ago."
Chris similarly writes in his review, "I had Paul come out to detail my wife's Honda Pilot for our anniversary. Considering we have three kids and a dog that we took on a cross country trip in this vehicle, to say it needed some TLC is an understatement. The difference in before and after was amazing. My wife was thrilled, and there was an amazing amount of work that was put into it. I would recommend D.I. Auto Detailing to anyone looking for quality work and attention to detail. I will be using them again."
Phoenix residents who want to learn more about the full range of services provided by D.I. Auto Care should visit the company's website for more information or visit them at 4747 E Elliot Rd, Phoenix, AZ 85044. Paul Bagorio also encourages interested parties to get in touch with him directly via email or phone for any additional questions or concerns. Learn more at the following link: Smoke Smell Removal Near Me.
###
For more information about D.I. Auto Care, contact the company here:

D.I. Auto Care
Paul Bagorio
4802331529
paul@CarDetailingPhoenix.com
D.I. Auto Care
4747 E Elliot Rd
Phoenix, AZ 85044
Phone: (480) 233-1529