Café & Restaurant Chairs Available For Australia Customers
June 30, 2023 at 15:13
Replica Furniture, based in Kedron, Queensland, is supplying chairs to cafés, restaurants and bars across Australia. The company's inventory is large and varied, comprising an impressive range of options that can meet a customer's functional and aesthetic needs.
"It is especially important for café & restaurant chairs to be picked carefully," states Replica Furniture, "because customers expect these venues to have a more expressive atmosphere. Patrons visit your place of business almost as much for its ambiance as they do for its food, and the chairs they use are among the two most important pieces of furniture you will have. This is expected, given that they will likely use said chairs for the full duration of their visit, but you should also consider that your chairs will help develop an impression across social media platforms. This applies to your accounts as well as those of your guests."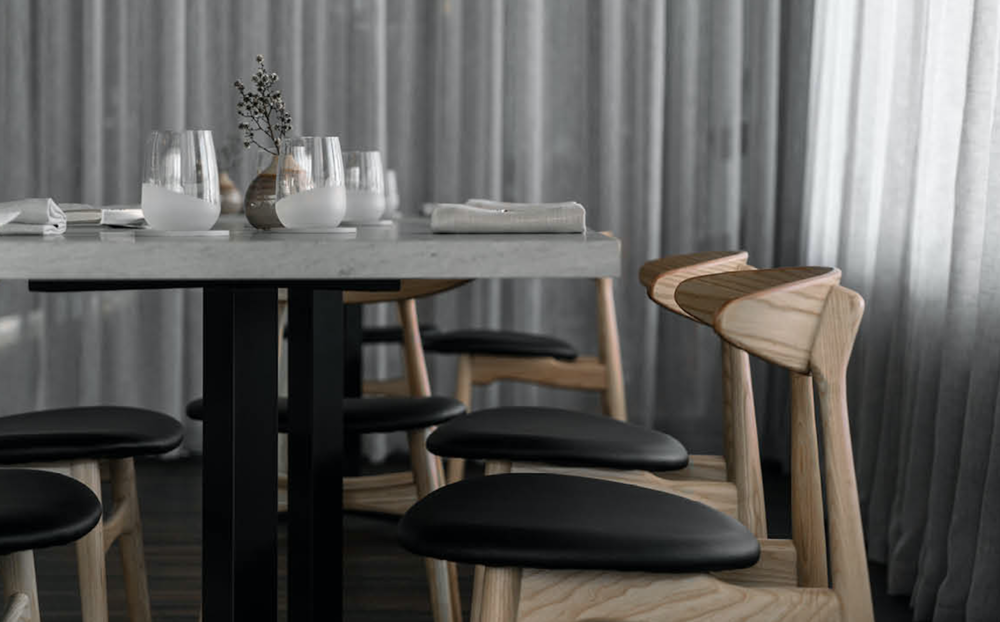 Replica Furniture has made it their mission to stock chairs from as many design sensibilities as possible. Some chairs may be more decorative, intended for short term use, while others may find a more suitable compromise between form and function, typically intended for laid-back locations that encourage patrons to take their time during every visit. Whatever the case may be, the store seeks to accommodate as wide a variety of needs as possible, giving customers the ability to exercise more care in their selections.
There is a little more leeway when picking bar stools for hospitality, the company comments, but this should still be considered an important decision. Some bar stools will be fairly nondescript, all but blending into the background and allowing other aspects of the local environment to stand out. On the other hand, they can play a similar role to more conventional chairs, complementing the area's aesthetic appeal.
Given the team's experience with the industry, customers will find that their chairs' functionality extends beyond what patrons will enjoy. For instance, Replica Furniture understands that each chair is an investment, and furniture of this kind needs to stand up to regular wear and tear — perhaps withstanding thousands of guests over a period of several years, if not more. As such, an emphasis has been placed on ensuring that the store's inventory features chairs that are suitable for a range of uses.
This includes chairs that may be placed on different surfaces, may expect somewhat rough handling or even will be situated outdoors for most of the day. Certain options will be better for this than others, and the store encourages customers to consider a model's materials and expected durability prior to making a purchase.
Replica Furniture's chairs also come in acrylic, timber, UV stabilised acrylic, metal, and so on, and these materials will have an impact on a chair's viability for specific purposes. The store adds that some thought has been given to storage as well, and customers will find that their chairs are easy to stack when they have to be packed away.
The store is proud to offer customers a potent combination of peerless customer service and highly competitive pricing. To enhance their experience, Australian commercial customers are invited to open a Trade Account with the store, and this will give them access to a number of additional services.
For instance, the store's experienced staff can work with customers to create custom products and finishes, and given that Replica Furniture stocks commercial quantities of stock across their entire product range, customers will find little trouble sourcing the volumes of product they require, even on short notice. Further, trade discounts are available for commercial customers.
Replica Furniture states, "Consider us your partner anytime you need to furnish a location and need personalised assistance. Our team is accustomed to addressing inquiries and orders on short notice, so don't hesitate to get in touch if you need help."
Anyone may visit the store's Brisbane showroom to speak with staff or browse (and shop) online via the official Replica Furniture website. The store sells exclusively within Australia, and deliveries can be arranged country-wide. Customers may call or email the company directly for more assistance.
###
For more information about Replica Furniture, contact the company here:

Replica Furniture
Michelle
1300338978
info@replicafurniture.com.au
319 Gympie Road
Kedron Queensland 4031
AUSTRALIA